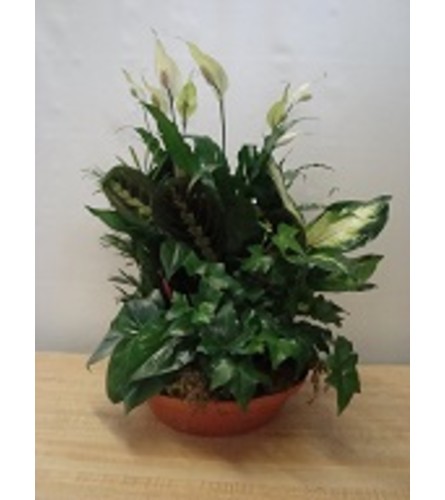 This product is currently out of stock.
Description
---
This earthly terracotta potted planter will help you say what sometimes words cannot. It could also help you say "congratulations". No matter what the occasion is, this lovely planter can help send that message you are looking for.
A mixture of lovely plants are potted together in this earthy terracotta pot, add fresh flowers to give it that extra meaning to show how much you care.
Product ID JFD0009D
Approximately 10"W x 16"H
What People Are Saying
---
Mom called and said the flowers were beautiful!
She loved the flowers. Thank you.
It was pretty but a lot smaller than I thought it was going to be for the amount I paid for it.
Reviews Sourced from Lovingly
You May Also Like
---