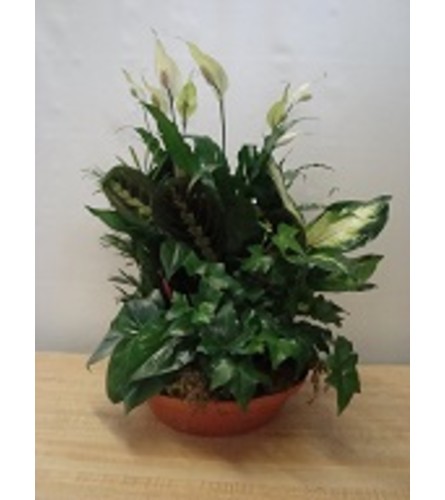 's Perfect Bouquet
Earthly Planter
---
Description
---
This earthly terracotta potted planter will help you say what sometimes words cannot. It could also help you say "congratulations". No matter what the occasion is, this lovely planter can help send that message you are looking for.
A mixture of lovely plants are potted together in this earthy terracotta pot, add fresh flowers to give it that extra meaning to show how much you care.
Product ID JFD0009D
Approximately 10"W x 16"H
What People Are Saying
---
Great service ! Beautiful flowers ! The recipient loved the arrangement .Thank you !
Superior customer service. they were very friendly, accomodating, and easy to work with !
My friend was so happy with the dozen assorted roses!
Reviews Sourced from Lovingly
You May Also Like
---